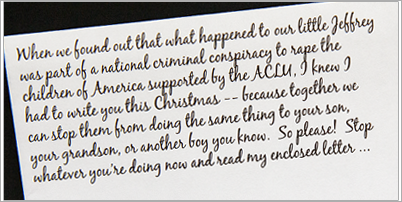 Traditional Values Coalition (Curley)
This letter was sent to around 4 million people over the course of over six years, generating over 46,000 donors at a net cost of 54 cents per new donor acquired. Not only were tens of thousands of donors generated for Traditional Values Coalition, but leadership of NAMBLA were prosecuted or fled the United States, forcing that pedophiliac organization to shut down their website, basically ceasing operations as a result.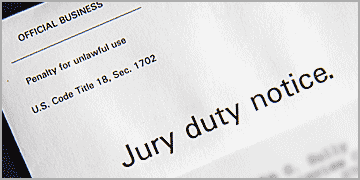 Coalition for Politically Active Christians
Recognized as one of the best pulling packages of all time, this letter not only generated a record overall response of 4.7%, having mailed to close to two million people, with a $63 average gift. The Clinton administration and Democrat party were so enraged over this mailing that 22 state Attorney Generals instituted legal complaints over the use of "Jury Duty" on the carrier envelope, with the mailer prevailing in all cases. And the U.S. Congress actually passed a law forbidding mailers to give the impression the sender was associated with a government entity. It was also later discovered the individuals within the postal service "dumped" at least 500,000 pieces of this package at a local landfill rather than seeing it delivered. This mail package netted significant revenue from prospecting.